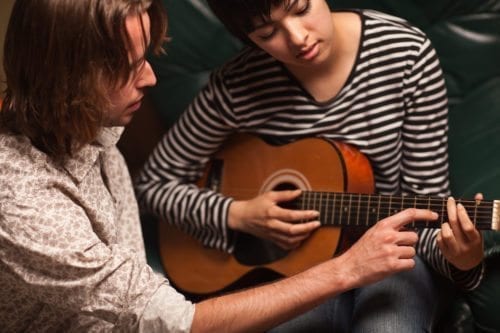 At Performance Play Music, we believe that learning to play an instrument through one-on-one, face-to-face class time is unquestionably the best and fastest way to master an instrument. We employ qualified teachers, who teach most instruments. Private instruction is available for guitar (acoustic, electric, and bass), piano, drums, violin, band and orchestral instruments, and voice.
We strongly recommend that students participating in our youth or adult Performance Track also take private music lessons, so they can benefit from individualized instruction.
Private lessons are either 30, 45, or 60 minutes each week and are billed at a rate of $140, $199, or $247 per month. All lessons are offered at our music school in Aurora, CO.
To request lessons, please call or text 720-778-9599 or complete one of the links below.