Observe a Class
Start Playing Now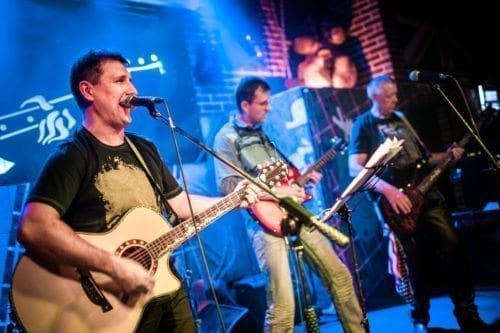 Who should take this class?
Sometimes adults really want to be in a band to play their favorite songs, and even write originals. With full-time jobs and families, it makes it difficult to assemble like-minded players and manage the headaches that accompany being in a band. We take care of those things for you, so you can come in once a week and do what you really desire...play music! We will even make professional studio recordings and book fun gigs to perform for friends and families! Designed for beginner through intermediate players.

Goal of the class: You will be matched with other adults according to your level of skill, and preference of style. Songs will be decided on as a group and learned quickly. Prepare the material for semi-annual recording, plus a live performance at a real music venue.

Class can include: Guitarists, Bassists, Drummers, Keyboardists, Vocalists, Horn Players

Gear needed for class: Bring your guitar, bass, or horn. We provide drums, keyboards, microphone setups, and guitars/bass (if you're still a beginner).

Age Group: 18+
Frequency per week: Once a week for 2 hours
Times offered: Thursday 7-9pm
Min/Max Class Size: 2-8
Levels Accepted: Beginners and Intermediates
Class Duration: 6 months
Tuition Per Month: $95