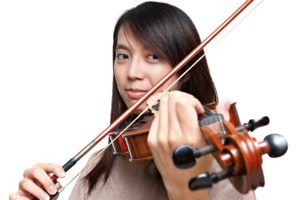 At Performance Play Music School in Aurora, CO, you can take private violin lessons from trained music instructors. Our individual, one-on-one instruction can help students of all ages and skill levels grown in mastering the violin.
Whether you are looking to improve your skills for a school orchestra or have always wanted to learn the violin, our violin instructors can tailor your private instruction to align with your abilities and desired outcomes.
If you are looking for Denver violin lessons, turn to Performance Pay Music School. Call or Text us today at 720-778-9599 or use our website to sign up for your first violin lesson.