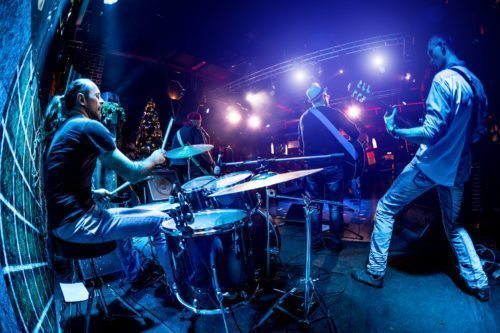 Adult Performance Sessions in a variety of styles occur every day of the week to bring together community players. Our instructors provide a continual source of musical charts, instruction, and teaching aids to get participants playing efficiently as an ensemble. All the heavy gear is set up and ready to play, plus we run sound so all the vocals and instruments can be heard! Every six months, we have a show at a real music venue, and we release a studio recording of our progress!
Check out any of the following sessions:
Have fun while making music with members of your community. Want to play in an adult band? For a more comprehensive experience, add weekly lessons. Your private instructor will spend time working on the specific songs that your performance group is playing.