Observe a Class
Start Playing Now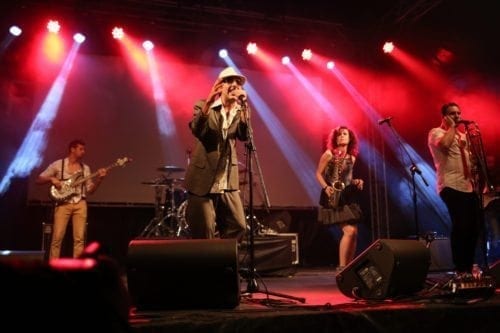 Who should take this class?
Come get your Blues Band out every week. Learn from our seasoned instructors, and all the great local players in your area. Take turns soloing over your favorite blues songs, or just get some experience playing through chord changes. Sing some lead vocals, wail on your harp, or play your best swing beats on the drums. Horns are always welcomed and greatly appreciated in the ensemble. Performance Play sessions offer an inviting helpful environment for beginners and intermediates to learn how to have fun playing music with like-minded members of the community.

Goal of the class: Become familiar with different blues chord progressions, and learn how to play them and improvise leads in a band setting. Prepare list of songs for semi-annual recording and performance at a real music venue.

Class can include: Guitarists, Bassists, Drummers, Keyboardists, Vocalists, Horn Players, Harmonica Players

Gear needed for class: Bring your guitar, bass, or horn. We provide drums, keyboards, microphone setups, and guitars/bass (if you're still a beginner).

Age Group: 18+
Frequency per week: Once a week for 2 hours
Times offered: Tuesday 7-9pm
Min/Max Class Size: 2-12
Levels Accepted: Beginners and Intermediates
Class Duration: 6 months
Tuition Per Month: $95