Observe a Class
Start Playing Now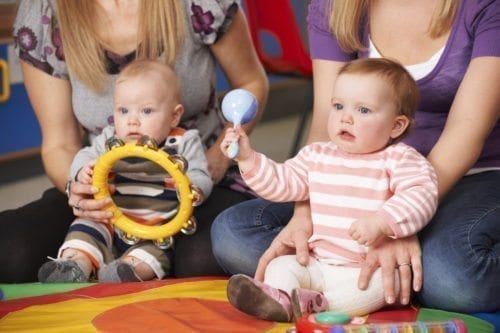 Who should take this class?
The Mommy and Me Class is where very young children experience music with their caretaker and other children their own age in a fun, social atmosphere. They are encouraged to listen, sing, dance, and play an assortment of rhythm instruments. Various activities will bring out the music in your child in this weekly, 45-minute class. Contact us about sitting in on a free class.

Goal of the class: Each child will develop a critical listening ear, a longer attention span, a steady beat, and a better singing voice.

Class can include: children 1-3 years old and their caretakers

Age Group: 1-3 years
Frequency per week: Once a week for 45 minutes
Times offered: Thursday 11-11:45am Saturday 10-10:45am
Min/Max Class Size: 2-10
Class Duration: Monthly
Tuition Per Month: $55